GROUP CROSSFIT CLASSES
Intimidated by CrossFit? Don't be! CrossFit is a methodology for becoming fit, losing weight and kick-starting a new healthy you. I often hear, "I need to workout before I start CrossFit." This is not true. We are here to help you learn and become successful as you work towards accomplishing your goals; in a fun, friendly, energizing group environment!
Prior to entering the group program all of our attendees are initiated with the fundamentals program. This program is designed to teach you the fundamental movements that will give you a solid foundation to join our regular CrossFit classes. The fundamentals program consists of four one-on-one personal coaching or small group sessions tailored to your specific needs. The classes are designed to introduce you to the fundamental movements used in CrossFit. We will also explore scaling options for all lifts, skills, and movements. This will allow you to integrate into our regular classes more easily and ultimately be more successful.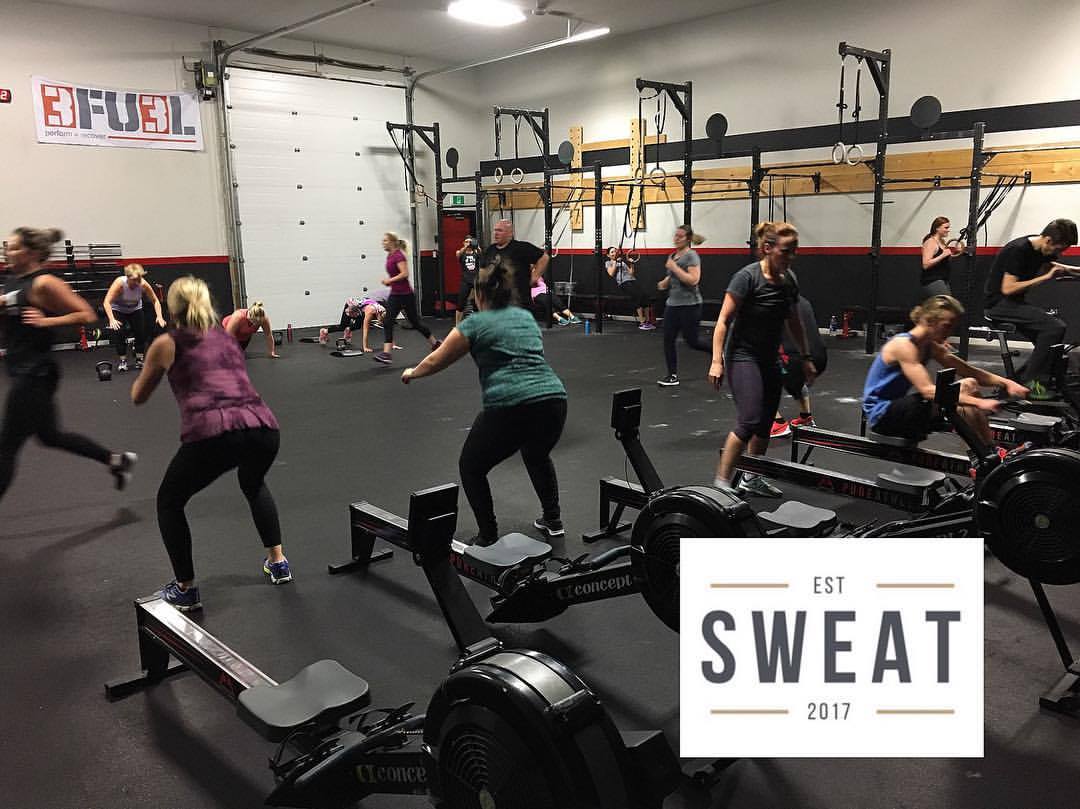 45 Minute classes. No prior experience needed. Great for beginners to experts. No barbell. The focus of SWEAT is cardio. Bodyweight, Kettlebells, and dumbells. Geared towards weight loss and toning. No heavy weights involved. What will a SWEAT class look like? Lead start to finish by one of our coaches. 10-15mins warm-up followed by the workout of the day. In and out in 45mins!
Contact the Staff at Pure Athletics now for more information and to get your body back in the ZONE!
We offer group training for teams or groups of all sorts. We have worked with SWAT, Hockey Teams, Dance Teams, Ball teams, Volleyball teams, Etc. Looking to up your teams Performance?
Contact us to get more information for your Team or Group!
NUTRITION COACHING
No quick fixes, no fad diets. Real Nutrition, Real results.
SPORT PERFORMANCE TRAINING
Looking to up your performance for your sport? We offer 1 on 1 or small group training with a custom program made just for you tailored to increase performance in your sport.
We have worked with many professional Athletes.
Contact us for more information on Sport Performance Training for you!
Looking for a program for your son or daughter? We offer Crossfit Teens classes on Monday's and Thursday's from 7:45pm-8:45pm. Whether your looking to up your performance for a sport or just looking for a fun active program, this is for all levels and abilities!
Ages 11-16
PERSONAL TRAINING
Looking for 1 on 1 training for yourself. We offer Personal training for all levels and abilities.